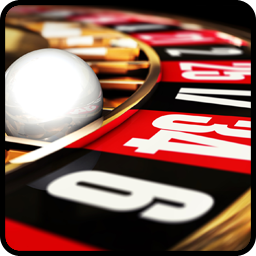 Baccarat er et kasinospill som er enkelt å spille. Det har tre forskjellige variasjoner, som er; baccarat chemin de fer, baccarat banque, og punto banco (Nord-Amerikansk baccarat). Det er kjent som et av bordspillene hvor husets fordeler er ganske lav. Husets fordel på den beste innsatsen er kun 1.06% bedre enn spillerens. Med andre ord er risikoen for å tape, ikke like høy som i andre kasinospill. Det viktigste å vite før en legger et spill er om en vil spille på 'tie', 'spiller' eller 'bank'. Siden det er et sjansespill (punto banco), trenger du kun å bestemme hvilken hånd du tror vil vinne. Oddsen varierer for de forskjellige hendene, og den høyeste oddsen får du for å spille på 'tie'.
Historien bak Baccarat
Navnet, Baccarat, kommer fra det italienske ordet baccara – som betyr null. Det franske ordet baccara, betyr også null. Det er fortsatt uenigheter om hvilket av disse landene spillet egentlig kommer ifra – da begge påstår at det er de som har oppfunnet spillet. Baccarat er navnet på bildekortene og 10'erne som alle er verdt null. En kan synes det er litt merkelig at spillet er navngitt etter den verste hånden en kan få.
Italienerne påstår at Felix Falguierein fant opp spillet mens han spådde fremtiden. Historien går slik at spillet er basert på et rituale av de ni Etruskiske gudene. Disse ni gudene tilba en blond jomfru, som kastet en terning med ni sider, for å bestemme sin skjebne. Om terningen viste åtte eller ni, ville hun bli en prest. Om den viste seks eller syv, ville hun aldri igjen kunne utføre religiøse aktiviteter. Om terningen viste fem eller mindre, ville hennes skjebne lede henne ut i havet.
Franskmennene gjør sitt krav på spillet, og legger ut argumenter om at det ble et veletablert spill iløpet av tiden da kong Charles VIII hersket, i det sene 15. århundre, da spillet allerede var populært i Frankrike. Baccaret var i lang tid reservert og kun spilt av de øverste klassene.
Å spille Baccarat
Baccarat er spilt i et avgrenset område i et kasino; og vanligvis avskilt med et rep rundt Baccarat-bordet, som lar det skille seg ut fra andre kasinospill. Baccarat spillere er normalt godt kledd og minimumsinnsatsen er ofte høy. Et vanlig baccarat-bord er omtrent på samme størrelse som et craps-bord, og det er generelt 1 croupier, 2 dealere og opp til 14 spillere på ett bord. Hver spiller, inkludert spilleren som er dealer, kan legge et spill på enten 'spiller', 'bank' eller 'tie'. Det er mest vanlig at dealeren spiller 'bank'.
Spillet roterer rundt bordet, og er veldig likt et annet bordspill som heter craps. Spillet starter med en ny runde når 'cut-kortet' blir delt ut fra kortholderen. Dealeren eller banken, vil deretter stokke alle kortstokkene sammen og legge de tilbake i kortholderen. Dealeren tar deretter ut det første kortet og verdien av dette kortet bestemmer hvor mange kort som blir tatt bort. Om en spiller ikke ønsker å dele ut kort, kan han gi kortholderen, også kalt banken, til neste spiller. En spiller vil forsette å gi kort frem til banken taper. Bankens rolle er kun seremonielt.
Spilleren som deler kortene (banken), trekker to kort, og legger de under kortholderen med bildesiden ned. Deretter deler han to kort til spilleren med høyest innsats på 'spiller', også med bildesiden ned. Spilleren snur på kortene sine, kunngjør dets verdier og gir de så tilbake til banken. Banken snur deretter sine kort og croupieren vil si kortenes verdi. Hånden som er nærmest 9 – vinner. Avhengig av den totale av verdien av kortene, vil croupieren si til banken om han skal dele et tredje og siste kort. Her vil det høyeste kortet vinne. Kasino croupieren vil deretter gevinsten til spillerne og samle inn fra taperne.
Baccarat er generelt spilt med åtte kortstokker med 52 kort. Alle de nummererte kortene under 10, teller sin verdi. Esset regnes som , og tierne pluss bildekortene er null. Alle spillerne vil i begynnelsen av hver hånd legge en innsats på enten 'spiller', 'bank' eller 'tie'."